Propark at the Charles Square Garage
Welcome to Propark at the Charles Square Garage. There's so much to see and do in Harvard Square, and when you need a safe, convenient and affordable place to park, we're standing by ready to assist.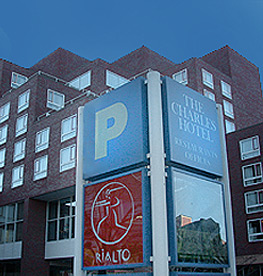 The Charles Square Garage is a state-of-the-art parking facility located beneath the renowned Charles Hotel in the heart of Harvard Square. Parking in Cambridge, Massachusetts has never been easier or more convenient. Our Harvard Square parking garage is clean, well-lit and staffed 24/7/365. We welcome daily transient parkers, monthly parkers and student parkers. There's even a special rate for Harvard students!
There's so much to do when visiting Harvard Square. Whether you're shopping, dining, meeting someone for business, meeting someone for fun - whatever the case may be - we know that our local community is unique and vibrant, and our parking facility embodies those characteristics. We're so proud to be woven into the fabric that is Harvard Square, and we look forward to being your first and last impression of your visit to our neighborhood.
Managed exclusively, and with pride, by Propark America, one of the nation's most trusted names in parking services, the Charles Square Garage isn't just a place to park your car. It's a parking experience. From the moment you arrive, the ambience is evident. This isn't your ordinary garage. We pride ourselves in facility cleanliness. We play jazz music throughout the facility. We offer car wash and detail services through our onsite Car Spa.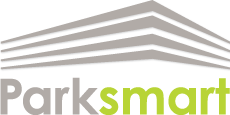 All of these features are really cool, but what we're most proud of is being a certified Parksmart parking facility. Parksmart is the world's only rating system designed to advance sustainable mobility through smarter parking structure design and operation.
We feature the Green Garage Oasis suite of parking sustainability products, including our Juice Bar EV Charging Station. We also have a free tire inflation station, a recycling station and the country's only installation of the patented nanoMAX™ small car detection technology, which assigns a dynamic parking rate based on the size of the vehicle you drive. Smaller car means a smaller rate!
When you park at the Charles Square Garage, please be sure to take advantage of one of our many discount parking offers. We also work closely with all area merchants and establishments, so chances are, it will be really easy for you to get a discount by having your local merchant validate your Harvard Square parking ticket. So you'll save money on top of parking at the best parking spot in Cambridge, Massachusetts.
As you can likely already tell, we're as unique as our surrounding community and we look forward to demonstrating that to you personally.
The Charles Square Garage is proudly operated by Propark America, one of the nation's leading parking management companies. For further information, please visit us online at
www.propark.com
.