New monthly parkers can save $50 per month on our affordable Harvard Square monthly parking during June, July and August. Don't worry about your car baking in the hot sun; our garage is as cool as the other side of the pillow! Whether you need parking for one month this summer, or all three months, you can save $50 per month when you enroll today!
To register for monthly parking, simply fill out the form below and we'll contact you within 24 hours. Offer is based on availability.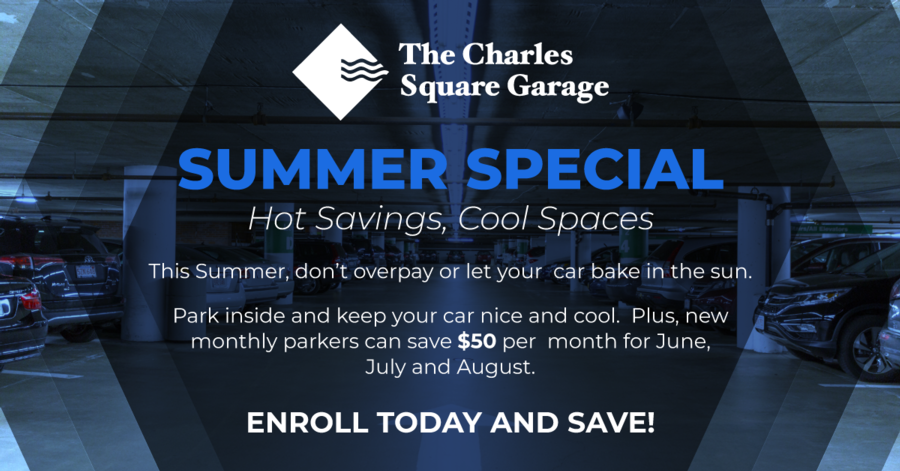 $450 Monthly
Unlimited Access Pass
Hours: 24/7
$400 Monthly
Limited Access Commuter Pass
Hours: 5am-7pm, Mon-Fri
$225 Monthly
Reverse Commuter Pass
Hours: 6pm-8am, Mon-Fri Weekends
Get Your Monthly Pass
Monthly Parking
Note: Fields marked with an * are required.